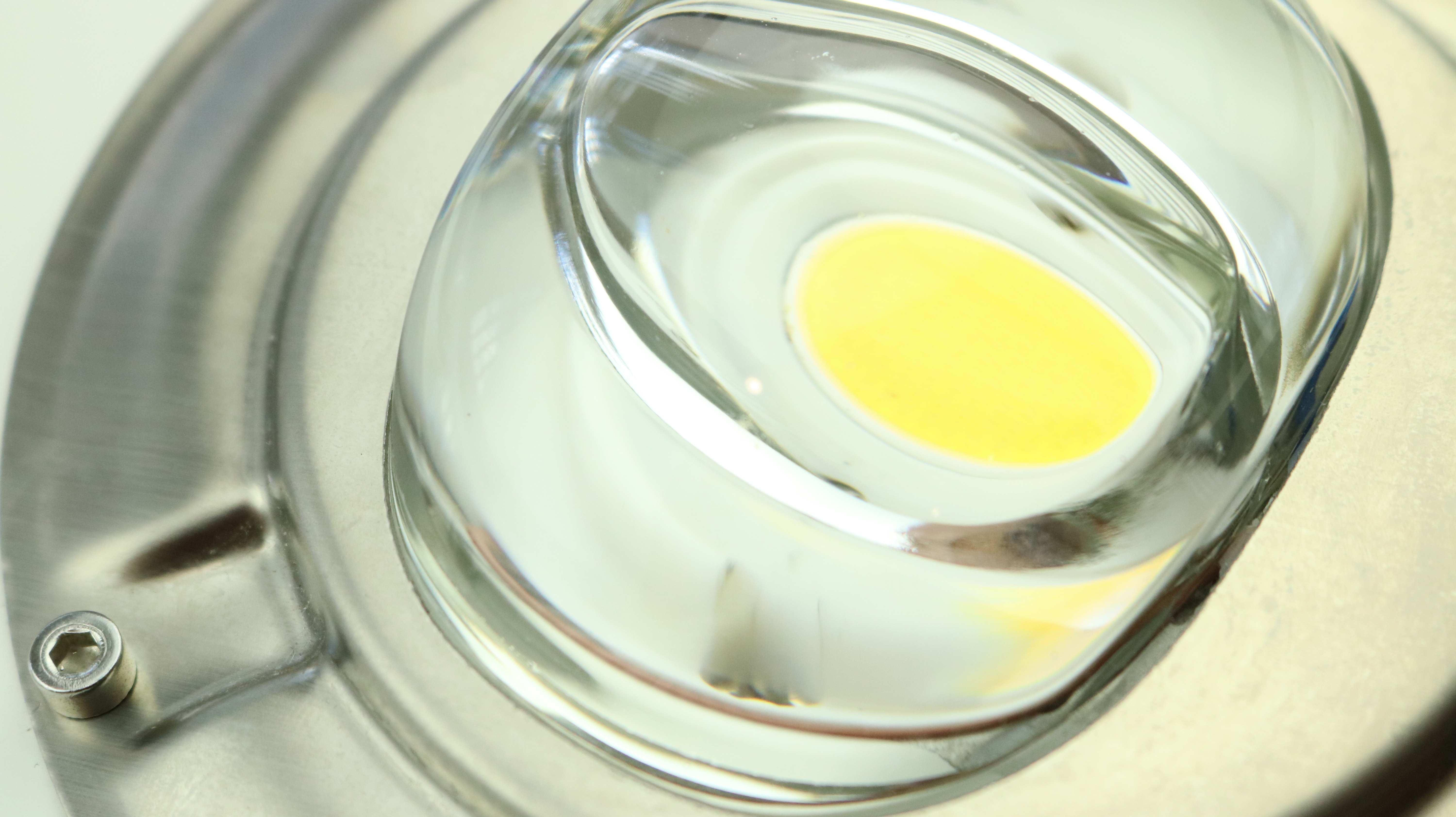 Our custom optical design service ensures peak performance for any LED.
The LED has changed many ways of doing things, but none so much as the ability to shape light. From the basic light bulb to the most sophisticated roadway lighting, every light source involves some kind of control methodology to deliver the desired light pattern. And, by sheer necessity, LED technology has required an entirely new development in light science: the miniature lens.
Traditionally, we wrapped a reflector system around a lamp to provide the primary beam control – a primary control that, for the most part, meant that all the available light went forwards rather than anywhere else. Theatre and some architectural fixtures employed a secondary lens arrangement to provide further light control, opening or closing the beam, hardening and softening the focus. But the form factor of the LED has changed all of that.
Unlike previous light sources, LEDs are not omnidirectional. Mounted on a substrate, the light from the chip or module is necessarily directed outwards, somewhere within a hemispherical cone of light. This calls for a different approach to control. If we add the physical issue of the LED being such a tiny light source, we can see why new optical technology has developed.
Early LED modules tried to make do with optical control mounted within the LED chip or module, but it became clear from the huge variety of demands on the use of a chip or module that on-board optical control either restricted light-in-use options, or was simply too expensive to produce. Which brings us to the purpose of this piece – the rise of the custom optic.
We offer a custom LED optical design and manufacturing service. Using bespoke toolsets, optics can be designed for LEDs from any manufacturer for any purpose. Mechanical and photometric design is developed using the latest CAD software, including visualisation tools capable of rendering graphics of the planned light performances within the spatial environment.
In producing our custom LED optics, we aim to typically achieve >90% transmission through the lens. The selection of the optic material depends on the demands of the project.
Polycarbonate has a high refractive index and is a good material to employ when there are space restrictions. It's a softer material and prone to scratching. And, as we all know, it has good impact resistance.
There is also the option of adding an anti-reflective coating. This can increase transmission values by >4% and help provide a more scratch-resistant surface.
PMMA (polymethyl methacrylate) offers better transmission and is hard-wearing and scratch-resistant. It's also an excellent material when working with larger lenses. However, it's best suited to a low operating temperature, which can limit its usage.
Glass (and borosilicate glass) offers excellent transmission and is hard-wearing with good strength. Glass is not suitable for injection moulding and small details are difficult or impossible to achieve. It can handle thermal shocks well, provided that expansion and contraction have been allowed for in the luminaire design.
Silicone has a lower refractive index, but can incorporate undercuts due to the material's flexibility when being removed from the mould. It can 'bend' light well and is stable at high temperatures.
We manufacture custom optics for all types of lighting application, from single optic lenses for architectural and task lighting to multi-array lenses for street lighting and industrial applications.