As an added value manufacturing partner Forge have the capabilities to tailor the manufacturing process to your needs.
Do you currently have Chinese manufacturing partners in your supply chain? Our Intra China manufacturing network is a unique trading model that is designed to make your life simpler. We'll coordinate from Forge UK so you can manufacture and trade locally in China with ease.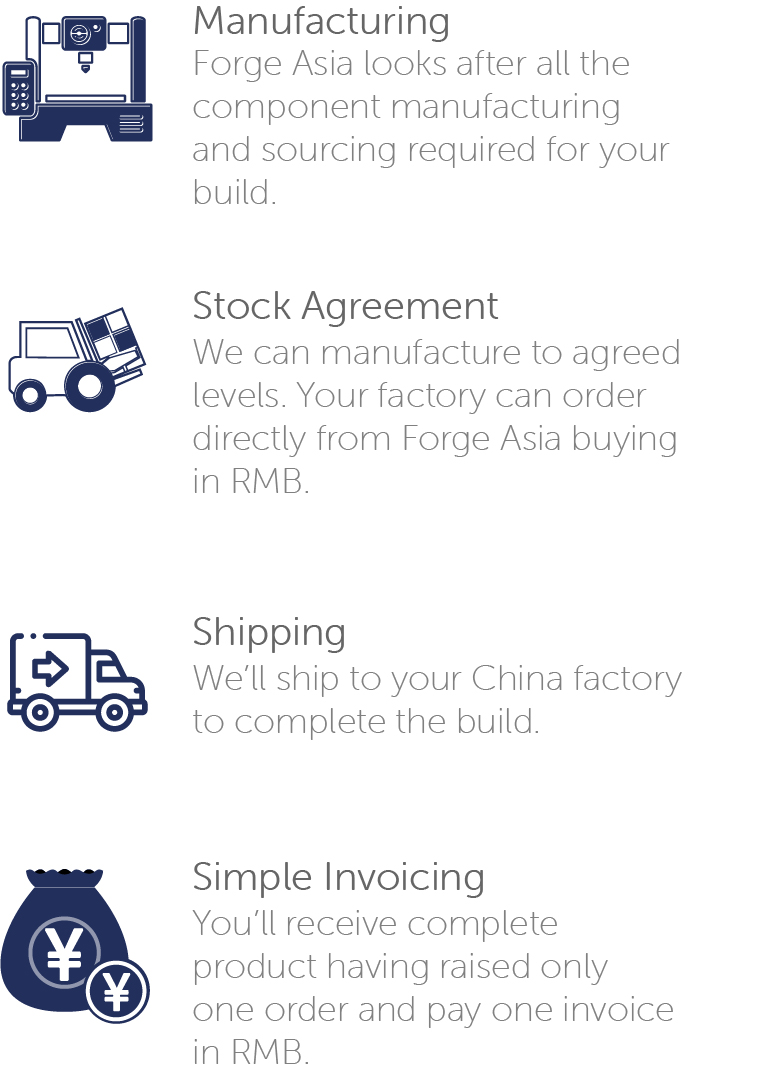 It's that simple. We'll take your Forge UK designed, developed and tested product through to manufacturing with our Intra China trading process. Did we mention the whole process is supported by our 28 years of knowledge and experience? With ISO:9001 quality assured measures throughout and a dedicated UK account manager. We can reduce your planning and purchasing challenges and improve your business efficiencies.
To take advantage of our Intra China process simply call us today.